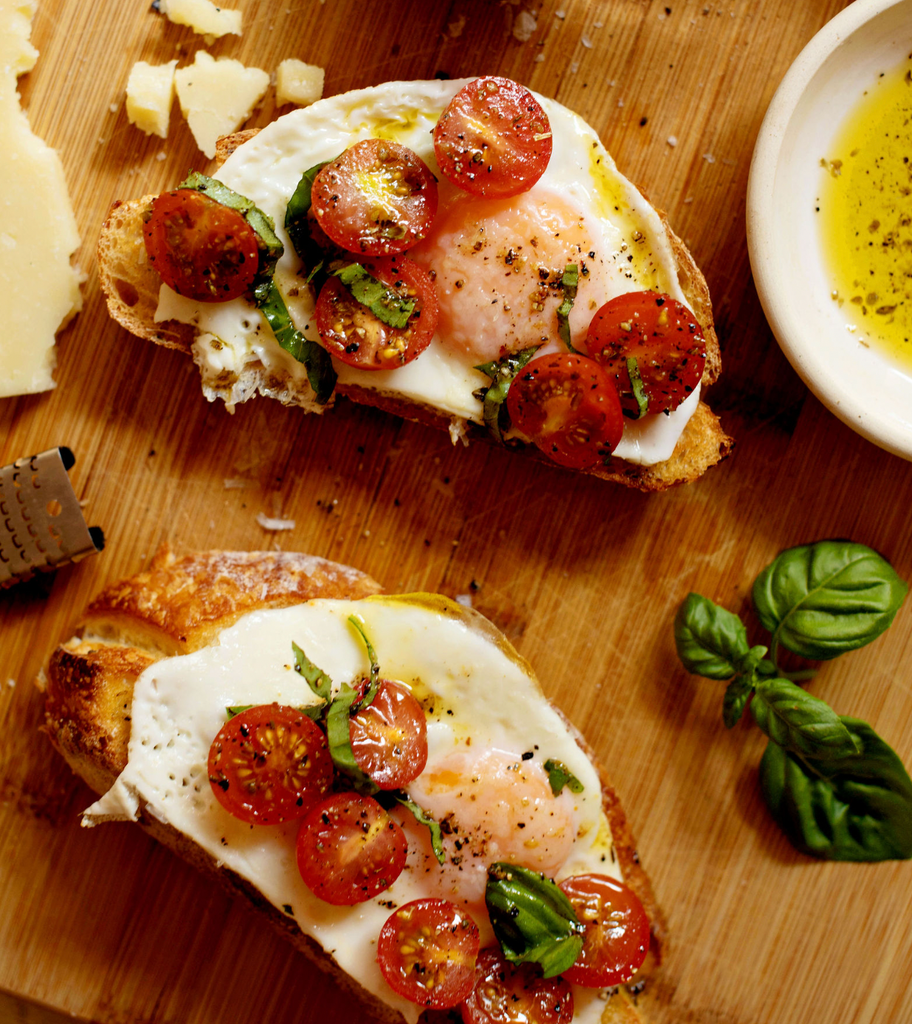 from the kitchen of mr. pete's
Essentials

2 slices of rustic bread toasted
2 large eggs
coarse salt and freshly ground pepper
3-4 cherry tomatoes sliced fresh basil parmesan
mr. pete's olive oil
Process

toss sliced tomatoes with salt, pepper, freshly cut basil and a generous drizzle of mr. pete's olive oil.
heat mr. pete's olive oil in a large skillet over medium heat. crack eggs into skillet and cook until whites are set. season with salt and pepper.
top each toast with a fried egg, cherry tomatoes, and finish off with freshly grated parm.
eniov!