100% greek horiatiki salad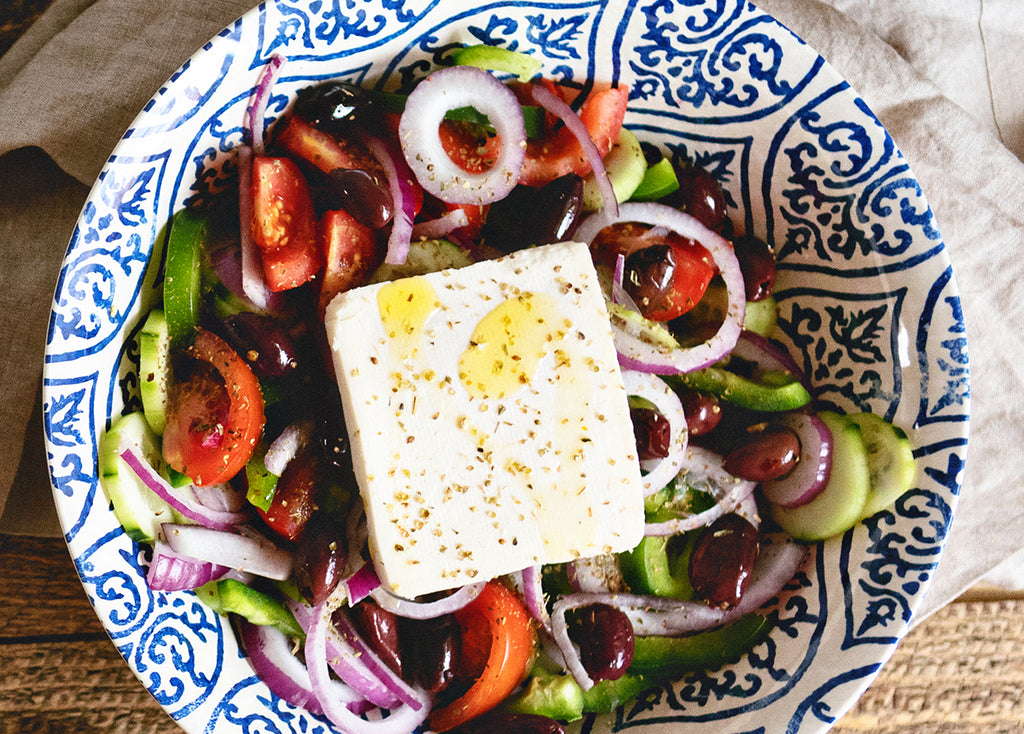 from the kitchen of mr. pete's
A greek salad always tastes better with mr. pete's. This Horiatiki Salad recipe will be your summer staple.
Essentials
3-4 large ripe tomatoes
1 large cucumber 
1 small red onion
1 medium green bell pepper
1/4 lb. dodoni feta
8-10 kalamon table olives
1/4 cup of mr. pete's olive oil plus extra for drizzle
1/8 cup red wine vinegar
1 tbs drained capers
dried oregano
sea salt 
ground black pepper  


Process
In a salad bowl combine tomatoes cut into wedges, cucumber peeled and sliced into 1/2" pieces halved, peppers cut horizontally into strips, and onion thinly sliced crosswise. Whisk 1/4 cup mr. pete's, 1/8 cup red wine vinegar — with oregano, sea salt and pepper to taste. Add dressing to bowl and lightly mix. Top salad with block of feta, olives, capers. dried oregano and drizzle of mr. pete's. 

Serves 4. Enjoy!